It is Safe to be You~  Jennifer Crews
The biggest illusion that occurs is when we rely on outside sources to serve as our safety. We become locked in our jobs, relationships, material items, money, and location as our security blanket. Yes it is important to have a home we love, in a location we love, and in relationships where we feel nurtured. Its important to have money to keep the "give and receive" cycle on the planet going. It is also important to  be surrounded by things we love such as our toys, clothes, etc – whatever it is that brings you joy.  The difference becomes we can HAVE all these things but embrace them from a place of joy and as avenues of our self expression- instead of hanging onto these false notions of security as our survival.  It is incredible to watch how life opens up when we begin to let go of clinging so tightly to these aspects of our lives as if they were our life lines.
When you let this go you can begin to see where you limited yourself in what brings you joy. You begin to notice that when you let go of these aspects as your reason for breathing – suddenly you breathe better, easier, and with fuller life force.  Your safety is really and truly within. It is with you at all times. Nobody can actually take it away from you.  It reminds me of The Wizard of Oz where Dorthy clicks her shoes three times and says "There is no place like home". It is true.  Home really is where the heart is.
Two years ago I was staying with a friend, living out of my car with no job and very few funds.  I was walking through a community art/home/craft fair when a woman approached me. She asked me if I would be interested in buying solar paneling for my home.  I laughed. "I currently do not have a home"  Though I used to own several.  She responded back – "What do you mean?"  I replied, " Im living out of my car and staying with a friend."  She laughed. "Wow!" she exclaimed.  "The way you carry yourself you have a presence that exudes you being very comfortable in your own skin, I would never have guessed you did not have a home."  I smiled.  I said, " Thank you – that is the biggest compliment one could ever receive."
What a gift this conversation was for me. It showed me that – I am safe where ever I am.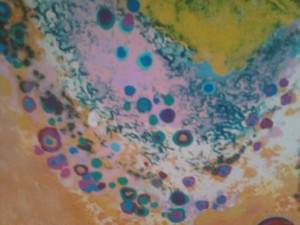 Meaning I am safe within myself.  My home is where my heart is and my heart is always with me.  I share this with you to remind you – that you are ok.  That you are safe and that it is safe to be YOU.
Category: Personal Flair, Photography, Self Love Articles, Shared Gems, Uncategorized