Programs
Access the Power and Beauty of Your Own Spirit! Learn to listen, hear, connect and communicate with your OWN spirit.
 Spirit Beauty Package
 A great way to start your journey in connecting with the invisible. Learn more about energetics and the invisible realms and how direct connection with energy and your own spirit provides you with all the answers you need to navigate your life choices and relationships. 
                                         
              3 Mentoring Sessions  – $379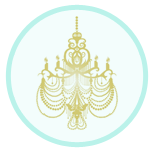 STAGE 2  ~  COMMUNICATE and STRENGTHEN
Trust Your Intuition – Mentoring Program
5 Steps to Know How Your Spirit Self Effectively and Efficiently Communicates with You
     5 Mentoring Sessions  – $779
Experience a stronger 6th Sense!      Strengthen the communication between you and your SPIRIT self.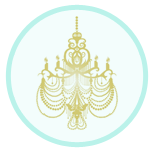 STAGE 3  ~  EXPAND and EMBODY
Trust Your Experience in Each and Every Moment -Mentoring Program
5 Fundamentals to Accelerate Trusting Yourself  
7 Mentoring Sessions ~ $1497

Through this program you will become the #1 expert on YOU! Discover The Five Inner Senses that are hidden gems deep inside of you.  The Five Inner Senses
 Contact Jennifer at [email protected] to schedule your first session and for payment options. Payment buttons are currently under construction.
 Anchor In You- Instantly Connect to Your Power – At what cost do you give your power away to others? Receive 11 lessons – videos, audios, and powerful handouts loaded with life changing information~ Click image below to watch the intro video and get ready to sign up for a class you can do at home – at your own pace – anytime! Be in your personal power today and choose to…
https://www.udemy.com/anchorinyou/