What Others Are Saying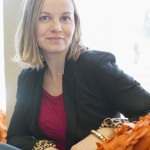 "Wow, Jennifer was spot on and my session with her was soooo helpful! She was able to tune in to exactly what my son and I are working through and she provided guidance as to how I can best support both him and me. I left our session feeling like I know how to move forward."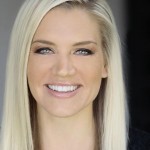 "The experience fully exceeded all of my expectations. Jennifer has a true gift… coming away from my reading I really felt validated with everything I was questioning at this point in my life. I walked away from our conversation feeling like a weight had been lifted and with a new perspective on things. This is something everyone should do, as I'm sure you'll come away a believer."


"I got an intuitive reading by Jennifer Crews and it was– no joke– SPOT ON. Started off answering a question I've been interested in forever, but I didn't even have to ask about it. Jennifer started the conversation with it. I highly recommend this woman if you need some guidance and heart support.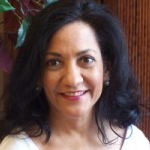 "Jennifer's intuitive consultation was enlightening and energizing. She freed stuck energy in several domains in my life and I feel…freedom growing inside me. One particular area that I have been stuck for over a decade plus, Jennifer tapped into the subconscious and shed a laser beam light onto a crucial piece of information that has been lurking in the shadows. Life is now radically changing. Thank you Jennifer, you are authentic with your care and clarity."

~ M. Patrice Khan PhD, Portland, Oregon

Co-Author of

When Nature Strikes: Survive and Thrive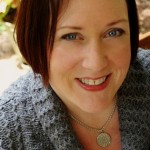 "Jennifer Crews, my beautiful and talented intuitive coach, if you've ever wanted an intuitive reading, go for this. Working with Jen just might be life changing (it has been for me for many years!). Some years ago, I was referred to Jennifer because I was having trouble dealing with vast amounts of energy, and some unwelcomed information I was receiving. I worked with her through several sessions, and she made a huge difference in my life by teaching me how to manage both the energy and unwanted messages, and by sharing information she was receiving about me that helped me understand myself far better, more quickly, and easily. I recently began working with her again on some growth I'm feeling called to do, and again find that she is helping to make a huge difference in that work. What I might be able to get to on my own with a lot of struggle and time, Jennifer gets to and gives to me with ease and grace. I'm profoundly grateful."

~ Anastacia Brice, Coach, Trainer, Writer, AssistU Founder & Owner; Baltimore, MD

"I'm a scientist and a skeptic; for someone to do a reading on me goes against my very nature. But as a scientist, I'm also inquisitive and my curiousity led me to Jennifer. What Jennifer told me about myself and my life goes way beyond what I can explain or understand. I've had to re-evaluate the way I view the world and my place in it."

~ Bill D. Science Teacher & Geologist Boulder, Colorado

"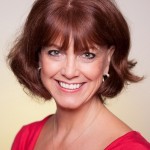 Jennifer is first and foremost a person of openness, love and integrity. I felt very comfortable with her during my intuitive session. Upon listening to her insights I was made aware of aspects of my being that needed attention. My heart and mind would pulsate with energy of congruency. I also was informed of an answer that only I had been asking and praying about for many weeks. Jennifer stays focused and yet listens intently when I asked questions. She is truly gifted and lovingly, with authenticity, made me the focus of her gift. I learned much and have taken on the process of changes that I needed in order to continue to move forward in life. This has proven well for my health and mindset.

~ Maryalice Coleman, Inner-life Coach, Mentor, Author, Workshop Leader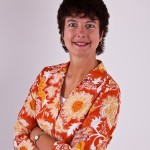 "I contacted Jennifer Crews for guidance about a recurring dream that I have been having for several years. Jennifer is awesome! I felt 100% safe with her. She is gentle, mindful and highly intuitive. As Jennifer explains it, she is like a cell phone pinging off a tower (me). She very quickly tuned in to the areas where I was seeking guidance without me saying anything more than my name. Jennifer was able to help me understand the dream as part of a larger whole. My dream, my physical energy and what I have been through personally in the past 2 years all tied together. Also, Jennifer tapped into an area that has been draining my physical and emotional energy. She helped me develop a new mantra that I repeat several times a day and it helps keep me from slipping into old habits."

"This has been the most amazing experience. I arrived in a rut. My life was confusing facing serious career choices. Jennifer called me on what mindsets were holding me back while being gentle about it all. My life feels now as if it will be a FUN endeavor versus a stressful obligation. Thank you Jennifer"

~ Tara Feeley Hair Stylist Beverly Hills, CA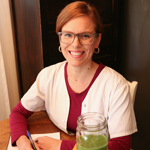 "Jennifer brings a freshness to intuitive readings by connecting directly with your higher self, not hers. For me this was a welcomed twist since others generally use their own higher self for insights. The nuggets I gleaned from my session confirmed and provided wisdom into my next life steps. I left the session feeling bright, more purposeful and way more sparkly!"

"In my work with Jennifer Crews, I have been inspired to trust my own inner voice and live from there. Jennifer Crews has the rare ability to get right to the point, encouraging more clarity in areas in which most want to avoid. Her love, sincerity, humor and amazing gifts provide not only a safe place to discover, but a heart warming experience that one never forgets. Jennifer Crews is the real deal. She has encouraged me as a mother, business owner and woman to live FULLY from the inside out. I know one session with Jennifer Crews will awaken something in all of us that is extraordinary."

~ Jenny Ward, CEO Playward; San Francisco, California

"Jennifer, the day I met you literally changed my life. You gave me information about my health that made such a difference. It was something I never would have gone to a doctor for until it was to late. I already feel a difference. You are so kind and thoughtful. I have recommended many of my friends and family members to see you. Everyone of them were amazed and delighted at the end of their session. What a wonderful gift you have been blessed with. Thank you so much for sharing your talent with me and my loved ones."

~ Lauri Hart, Denver Colorado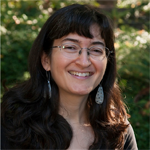 "I recently had a wonderful session with Jennifer Crews. She helps people to get in touch with their "spirit selves." While I've tended to be skeptical about "spiritual" things for much of my life, I'm opening to them more as time goes by; and everything Jennifer said to me during our session was spot-on! It was very uplifting and motivating toward living my life in a way that is aligned and empowering. I highly recommend her, especially if you are a "brainiac" who is interested in shifting to a more heart-centered way of moving in the world."

"I want to thank you from the bottom of my heart for your reading of my incredible daughter the other day. YOU ARE GOOD! I will recommend you to others you can be sure. You have such a gift and one that is greatly needed. I met Jennifer at a networking event recently and had the opportunity to sit with her in a small group of women. The noise from the conversations was loud as we were in a small area. I asked Jennifer to read for my daughter at that exact moment and she accepted. I was very impressed that under those conditions she was able to center and connect. What she had to say to me was profound. She was right on with the essence of whom my teenager is and her passion. She also was able to give me some insight as to how I can help my daughter in her life journey. This was priceless. I will most certainly make an appointment with Jennifer to do a more in depth reading and I just can't imagine how deeply she could go in the right environmental conditions."

~ Carmen H. Fort Collins, Colorado

"I approached my reading with Jennifer with a healthy dose of skepticism. I was raised in the rural Midwest and lived in the old south for most of my adult life. That background was not conducive to having an open mind regarding people like Jennifer. I learned of Jennifer at my place of employment. Almost on a dare I scheduled an appointment with her. After my session with Jennifer, I am a changed man. In my 56 years I have never been in touch with my heart and soul as I am now. She opened many years of suppressed feelings, gave me a new and positive look at who I am and what I can be. My advice to all who read this is don't let your life pass by without finding out who you really are. You may be pleasantly surprised."

~ Steve A. Alabama

"I had a reading with Jennifer for my son who is 5-years old. He has been receiving services for a variety of delays and issues since the age of two and is currently in a speech-related special ed school. Although I know a lot about my son's issues, Jennifer was able to describe them in a different way. A more compassionate and creative way which allowed me to see my son's differences not as delays or abnormalities, but as his individual style of processing the world. I am so glad to have met Jennifer and had the reading. She is a warm and sensitive person who has a gift for intuitively understanding a child. And perhaps more importantly, she was able to describe her understanding to me in a way I could relate to: in which I immediately recognized my child. I learned a new way to view him. Her understanding of him signaled possibilities and growth rather than limitations or differences. She is a bright light in the world."

~ Kayla Schwartz, New York, New York. Speech and Presentation Coach

"The reading Jennifer gave was a phenomenal experience. Not only did she give us incredibly accurate information about our foster-daughter, but she was able to advise us on extra methods to assist her development, which to date, have proved very helpful. Her messages also gave me greater faith in my own intuition and ability to communicate non-verbally with our child. The fact that all this was achieved 'sight unseen', with little background information, across the ethers, in another country, made this an even more remarkable session.We are all eternally grateful."

~ Rhonda H. Australia

Shared Experiences of HeART Intuitive Parties
"I enjoyed the break from my head! and the reminder to be easy and gentle with myself." ~Rachael Boughton, Massage Therapist, Los Angeles, CA.
"Thank you Jennifer. I enjoyed the soft natural flow of the activities. Your natural, enthusiatic self makes your HeART event a particularly enjoyable and meaningful experience."  ~Carol Hastings, Safety Consultant, Santa Monica, CA.
"What I enjoyed most about today was experiencing something new and different! I felt very comforted and supported. I really enjoyed the private intuitive session, its lead me to some great ideas for movement in my business."~Tamara Clinkenbeard, Hair & Makeup Artist, West Hollywood, CA
"Thank you! It helped prepare me for this huge transition underway. You will be getting lots of calls from me. I realize how much I needed this and how you answered questions I did'nt even know I had."~Melissa McLaughlin, Aveda Salon Development Partner, Santa Barbara, CA
"I enjoyed the guidance and affirmation. An amazing environment to be surrounded by such acceptance. Thank you for the clarity."~ A.K. Santa Monica, CA
"Thank you so much, you have a true gift and I am instantly welcomed and understood by you and your light.  I learned today that my instincts are spot on and I need to honor them by listening."~K.S.   Echo Park, CA
"I learned today to trust myself more and begin to stop being afraid."~Allison  Los Angeles, CA