What's Happening Inside of Me?
Energy Awareness Tools that Empower Teens (Ages 15-19)​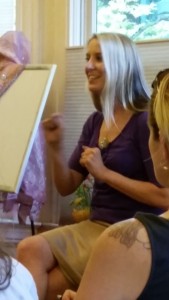 New Renaissance Bookstore
Portland, Oregon
Sat. Jan. 30, 2016    7 – 8:30pm, $15
To Register Call 503-224-4929
Do you get overwhelmed at times with other people's energies? Do you feel at times you are too sensitive or too emotional? Join me and my guest Patrice Khan (learn about Patrice below) and discover that you are not alone!
You will learn invaluable tools to immediately understand what is happening inside of you. You will learn how to build your inner strength related to your intuition, your heart space, and your psychic awareness. You will learn to work with the energies around you in your family, at school, among your friends and coworkers.
Parents welcomed the last half hour of every class.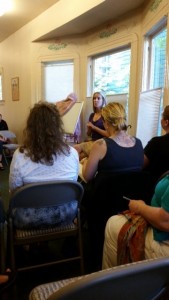 _______________________________________________
Some exciting news!!  I have moved to Olympia, Washington so that I can be closer to both hubs of Portland, Oregon and Seattle, Washington to better serve more and more of you:)
I hope you will join me on Saturday January 30.
If you are unable to make it –
The class meets every last Saturday of the month at New Renaissance Bookstore in Portland, Oregon.

I will also be offering in person intuitive sessions for teens as well as others, all day Sunday – the Sunday immediately following the talk – Jan 31.

I am doing less and less sessions in person these days so be sure to register for an intuitive session with me by calling the number listed above. You can also register for the talk by calling the same number. I look forward to seeing you!

I look forward to seeing you there!!!

With much love, Jennifer

Jennifer Crews is a professional intuitive and pediatric speech language pathologist serving in the educational and medical fields. She has since been published in books and magazines and continues to dedicate her life to educating others on the mastery of self love, invisible communication, personal power, intuition, and energetic well-being.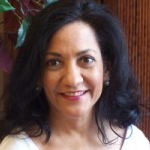 Patrice Khan PhD, Licensed HeartMath Coach, works with     students in the USA and internationally. She utilizes scientifically – validated tools, techniques, and technology to help students survive and thrive through life's challenges. www.headandheartintelligence.com
Category: Uncategorized